As part of efforts to promote women participation in politics and leadership, the United Nations Entity for Gender Equality and the Empowerment of Women with funding from the Government of Canada supported a series of High Level Advocacy Meetings with leaderships of 4 political parties to discuss with a view of addressing the challenges faced by women in securing political appointments and elective offices. Women Environmental Programme (WEP) implemented this project in Nigeria with oversight from UN Women, who led women Leaders to these High level advocacy meetings with the leaderships of four political parties namely; Accord Party (AP), All Progressive Congress (APC), All Progressive Grand Alliance (APGA) and Peoples Democratic Party (PDP).
The first of these advocacy meetings was held on the 28th of June 2018 with the National Leadership of Accord Party at Rockview Hotels (Classic) Abuja. The party's National Chairman Hon. Mohammed Lawal Nalado and his executives received the women and their demands for inclusion in politics and leadership.
The next advocacy meeting was held at the All Progressive Congress' National Secretariat with the National Chairman of the party Comrade Adams Oshiomole, the National Woman Leader Haj. Salamatu Barwa Umar, Mrs. Pauline Tallen (APC Board of Trustees Member) and a host of aspirants vying for various elective offices on the platform of the APC. The leadership of the party was receptive to the women's demands and promised to explore all recommendations presented to them.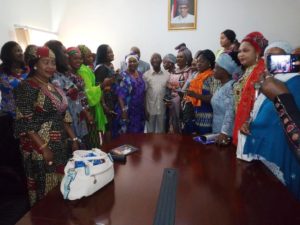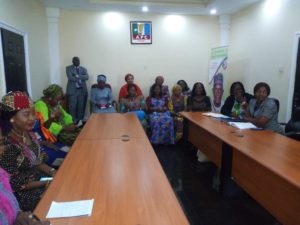 On the 13th of August 2018, the meeting with leadership of All Progressive Grand Alliance (APGA) was held at the instance of the National Chairman of APGA Chief Dr Victor Ike Oye in Awka, Anambra State. The Party Chairman was accommodating and was quick to align the party's aspirations with the interests of the women. Read more…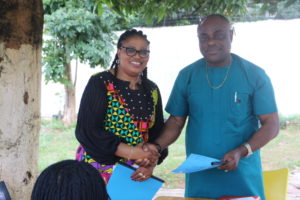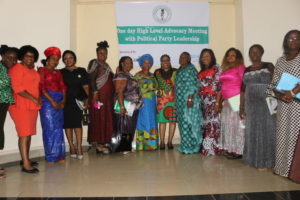 The last of these High Level Advocacy Meetings was held on the 29th of August 2018 at the Legacy House with the leadership of Peoples Democratic Party (PDP) in Maitama, Abuja.  The National Chairman of PDP, Prince Uche Secondus, the National Secretary Sen. Umaru Tsauri and other executives received the women led by the National Women Leader Hajia Mariya Waziri. The National Chairman who spoke on behalf of his executives highlighted the party's achievements with women across the country and reassured the UN Women delegation of the party's positive stance on gender equality. Read more…