Women Environmental Programme (WEP) received from the Department of Forestry, Federal Ministry of Environment, 3000 trees seedlings as part of the Presidential Trees Planting Campaign to tackle climate change in Nigeria.
The tree seedlings have been planted across the country and distributed to various communities and organizations for planting.
The tree planting campaign is in fulfillment of President Buhari's pledge to plant 25 million trees in Nigeria to enhance the country's carbon sink as part of the country's efforts to implement the Paris climate change agreement.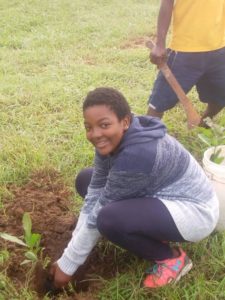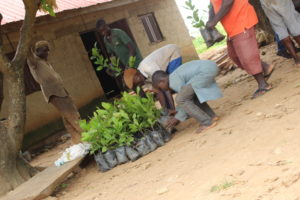 Some of the locations were trees were planted are:
Dobi Settlement, Gwagwalada
Pagadna Settlement, Gwagwalada
Government Day Secondary School, Dutsen Alhaji;
Government Day Secondary School Dutse,
Government Secondary School Zuba
Government Secondary School Tungan Maje in the Federal Capital Territory, Abuja.
Rice Mill, Gboko
Fidel Polytechnic, Gboko
Government Residential Area, Gboko
Igumale Local Government
Welfare Quarters Extension, Makurdi
Utu Layout, Makurdi

New Covenant Christian College, Makurdi

ECWA Good News Church, Makurdi

Holy Family Catholic Church, Asokoro, Abuja.
The planting exercise was successfully carried out with collaboration and support of the following organizations:
Green Mobilization Initiative.
Angel Support Foundation
Environment and Climate Change Amelioration Initiative
Community Links and Human Empowerment Initiative
Joy Best women Cooperative Farm.