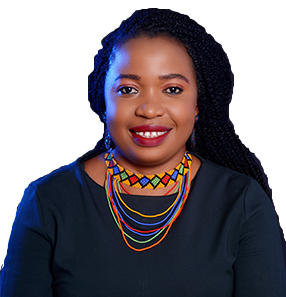 Damaris Uja
Head of Grants and Partnerships
Damaris Nguumbur Uja is currently the Head of Grants and Partnerships at Women Environmental Programme. She holds a B.Sc (ED) degree in Biology from the prestigious Benue State University, Makurdi and is currently studying for her Master of Science Degree in Environmental Resource Management at Nasarawa State University. In addition to the Educational trainings, she has attended professional courses at the Martin Luther Agwai International Leadership and Peacekeeping Centre Jaji, these include; Protection of Civilians (POC) and Disarmament, Demobilization and Reintegration (DDR).
In a quest to build a good career, she has worked with different organizations to develop her skills and achieve high career growth. Damaris is very passionate about humanitarian activities and has had a long yearning for working in the development sector. She joined WEP on 1st November, 2016 where she has been actively involved in proposal development and project implementation. Damaris also represents the organisation at National, Regional and Global Meetings, because of her active participation at these events she was asked to present a statement on behalf of the Women's Major Group during the Fourth Session of the United Nations Environment Assembly (UNEA4).
Her hobbies include; dancing, writing, watching football and making friends.
Motivational quotes: "Remember you don't have forever" and "An unexamined life is not worth living".