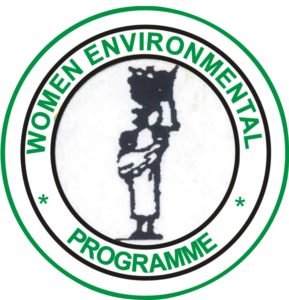 27th May 2019.
Abuja, Nigeria.
PRESS RELEASE ON THE OCCASION OF THE 2019 INTERNATIONAL CHILDREN'S DAY CELEBRATION
Children are jewels of the society, they are a springboard to the future. Young, tender, loving and often innocent; these boys and girls from varying religious and ethnic origins hold out a promise of a better and more beautiful tomorrow. By virtue of dreams and hopes, these inquisitive and adventurous lot are an assurance that the millions of generations coming will live in safety and comfort.
Lovely as they are, children all over share a common vulnerability. Age almost always renders them unripe, unformed and ingenuous to confront life's challenges. It has proven to be a weakness throughout the years of their growth. The society owes these promising and inspiring lot a responsibility of proper guidance and protection all through their various stages of development. Children are susceptible to abuse biologically, emotionally, socially, physically and mentally. Threats and tendencies of abuse and violence are not healthy to the growth and development of children. For this children, a peaceful life is most paramount. It enhances their capacity to engage in the society, learn skills, manifest and utilize inborn talent. Eroding fear of harm in the society does go a long way in molding these children who are the future beacon of hope.
According to the findings of the 2014 Nigeria Violence Against Children Survey conducted by the National Population Commission with the support of the United States Centre for Disease Control and UNICEF, there is a high prevalence of violence against children in all the states in Nigeria. It was observed that approximately six out of ten children experienced some form of violence and 50 percent of all children in Nigeria experienced physical violence. The survey also noted that one in four girls and one in ten boys experience sexual violence, while one in six girls and one in five boys experience emotional violence by a parent, caregiver or adult relative.
Over the years, we have been witnesses to cases of child violation ranging from sexual molestation to forceful adoption. It is rather sad to note that these crimes are regrettably on the rise in Nigeria. The case of Ochanya Ogbanje in Benue, who was raped by her uncle and his son which consequently resulted to her death is an unfortunate example. That of Nurudeen Akintoye, a 20 year old who raped a deaf girl in Ogun is equally despicable. The same can be said about Edet James Asuquo who raped and infected a 13 year old girl with HIV in Cross River State. The Chibok girls and Dapchi students kidnap still forms a dark cloud on our minds. It is unfortunate to note that for many of these cases, perpetrators of the ungodly acts have hardly gotten justice served them.
It is in this light that Women Environmental Programme (WEP) collaborated with International Federation of Women Lawyers (FIDA), Benue State Chapter to advocate for the domestication and passage of the Violence Against Persons Prohibition Act (VAPP) into law in Benue State to further protect the civil, environmental, social, and cultural rights of citizens especially women and children. The VAPP Act seeks to eliminate violence in private or public life, prevent all forms of violence in the society, provide maximum protection and effective remedies to all victims of violence. It makes provision for compensation as well as strict punishment for culprits of violence. It was well thought that if the measures and methods of punishment for perpetrators of these crimes are stricter, we would have less sexual predators, child molesters and kidnappers around, hence the need to strengthen existing laws and legislations.
The thousands of children living in fear of harm can afford to smile today as the Benue State House of Assembly (BSHA) has consented to this piece of legislation that in its purpose and content is seeking to prevent and manage the occurrence of all forms of violence against all citizens. The Violence Against Persons Prohibition (VAPP) Act has passed final reading on the floor of the house and is awaiting assent by the Governor. This bill brings succor to children, youth, women and all vulnerable persons; it preserves and upholds their rights and dignity in the State. It is pertinent to note that the 2006 National Population Census report has documented cases of child marriage and child betrothal in Benue State (NPOPC 2009). More so, a few years ago NAPTIP named Benue the No. 1 State in human trafficking in North-Central Nigeria (NAPTIP 2009). It goes without saying that the passage of this bill is a step in the right direction. It is indeed a bold and pragmatic move in the quest of curbing insecurity and restoring safety.
As we commemorate this Children's day, we wish to use this avenue to reiterate that violence against children, youth, women, men, persons with disability, and other vulnerable persons is a violation against human rights, and we advocate strongly for its elimination. We have full hope that His Excellency the Executive Governor of Benue State Dr. Samuel Ortom will assent the bill by signing it into law in fulfillment of government's primary responsibility of protecting lives and property of citizens. We commend the legislature which has been saddled with the duty of enacting laws that support that responsibility for making us all proud. Indeed all action posed to ending all forms of violence against all persons is a significant step in the pursuit of peace, security and well-being.
We urge state assemblies all over the country to emulate the action of the BSHA and also work towards domesticating the VAPP Act in their states so as to create a safer atmosphere where the dreams and aspiration of young children can be actualized. We all have to make conscious efforts today to ensure the happiness of these kids tomorrow.
Women Environmental Programme (WEP) wishes children all around the world a Happy Children's Day. Remember today and always that you are the future – the hope of tomorrow. Never lose courage, follow every rainbow, climb every mountain and cross every stream till you find your dreams. Cheers!!!