The Gender Just Climate Solutions (GJCS) has been launched at Generation Equality Forum in Paris with The African Women' Development and Communication Network (FEMNET) Women's Environment and Development Organization (WEDO), Women Engaged for A Common Future International (WECF) Women Environmental Programme (WEP), and Women and Gender Constituency (WGC) as inaugural partners founding this alliance.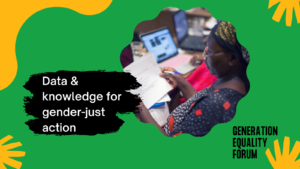 With an initial commitment of $200,000USD, the Gender Just Climate Solutions Scale Fund is a women's rights organization and groups-led pooled resource re-grant collective to support the scaling, replication and ambition of gender-just climate solutions globally. Gender-just climate solutions imply a range of activities whose aim is to address climate change mitigation, adaptation, loss and damage or overall resilience, while also ensuring in its process and impact, the work supports the systemic redistribution of power, opportunities and access for people of all genders, ensuring in particular that activities do not reinforce harmful gendered norms. For example, projects that engage women as beneficiaries in relation to agricultural management but do not address women's legal rights / access to and ownership of land.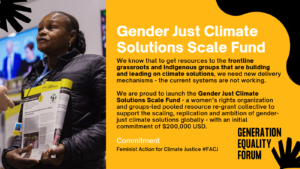 In its functions, the GJCS Scale Fund will include support for:
Investment in the creation of peer women's rights networks, by region and/or by topic of solution (agroecology, solar technology, waste management, governance and rights, etc.), whose dialogues and discussion will drive the creation of tools and materials;

Designing new and sharing existing technical assistance tools and materials in the areas of fundraising, advocacy (to promote gender-just solutions to decision-makers), institutional capacity and organizational structure, and communications tools and resources. These resources may include multilingual videos, webinars, online courses, checklists, or guides;

Technical support on writing proposals, refining theories of change, and other activities when the peer-learning network is not suited to the task; 

Communications support.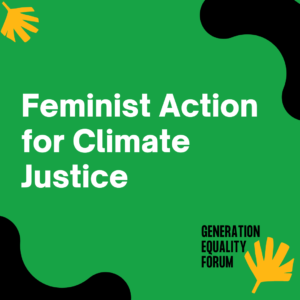 With this #GenerationEquality commitment, the Gender Just Climate Solutions Scale Fund will collectively resource, scale, & amplify #feminist & grassroots solutions all over the world.