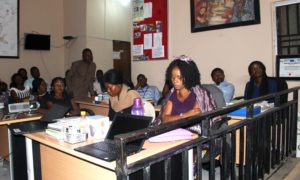 When we launched the WEP Volunteer and Mentorship programme in 2018, little did we know it will record such impacts as it has today .
We were inspired by WEP's new vision of "a world where the lives of women and youth around the globe are positively transformed" in her 2018-2028 strategic plan and decided to create a programme that will lead to positive transformation of lives of youths.
This birthed the WEP Volunteer and Mentorship programme with the goal to assist communities address development challenges through volunteer service. The programme has the following specific objectives:
Equip volunteers with community development skills
Provide guidance to volunteers on designing and implementing community development projects
Assist volunteers to build a career in the development sector
After two editions of the programme, we have testimonies coming in from participants on how impactful the WEP Volunteer and Mentorship programme has being to them.
Read testimonies of some of the participants in the programme below: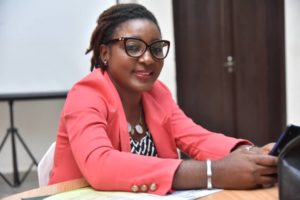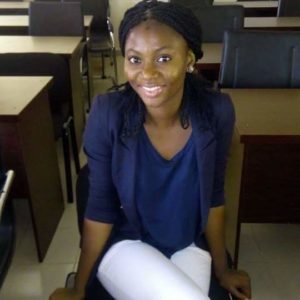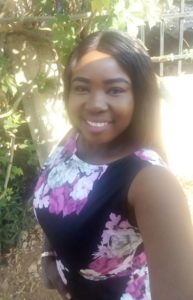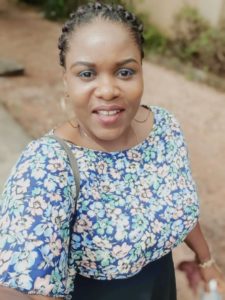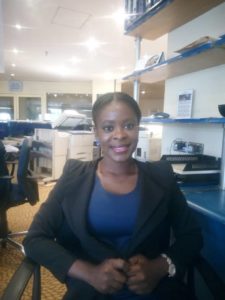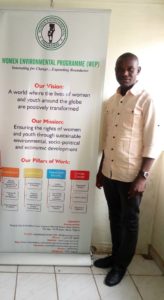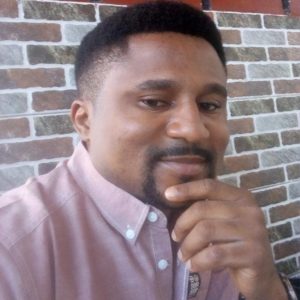 "I have been meaning to say this for a while. Without holding brief for anyone, I think that the encomiums poured on WEP are indeed overwhelming and heartwarming. And I appreciate all of you for returning to give gratitude. That is the Godly thing to do. And you will be "made whole." That means favour will find you on your way to the top of this worthy path you have chosen in the development space.
I have not worked with WEP but I know that it is not just a place to learn and work but a heaven outpost manned by an angel in human form. One of my bosses once told me that some people you see on earth are actually angels God sent to walk among us for the purpose of evangelism; they bear the touch of God which continues to ignite each and everyone who comes in contact with them and magnify goodness.
That is the embodiment of God – love.
Dr. Priscilla Achakpa has a pact with human destiny and is doing just that. Like Tabitha in Joppa, her good works will continue to be told and celebrated many centuries beyond her time on this realm of life. So I am not surprised to hear all these that you put down here in her honour.
I will encourage you to go and be good ambassadors of WEP by shining the light so everyone can see.
God bless you all.
And bless our great mentor and mother Priscilla more" – Mr. Fiase
"In today's globally competitive environment, creativity has become the watchword for individuals and national success. Many non-governmental organizations are providing support programs, skills and knowledge to potential youths who aspire to be leaders in different spheres of life. WEP happens to be one of such that has created a conducive environment for volunteer youths to develop themselves towards achieving greater heights
The WEP volunteer program has enabled me think like a developer, carry out advocacy, conceive, implement and manage a project. Before now l had limited knowledge but with the training undertaken in the past months has clearly proven that one can improve their skills, rediscover their talent and have a zeal to contribute great towards societal development."
Thank you WEP and God bless."  VAJIME GRACE
"While my employment with the Federal Civil Service Commission was terminated, I decided to look for volunteering jobs particularly in areas of environment to keep up to date with happenings as I needed to update my knowledge as per environment because I had already developed passion for its sustainability.
I had known WEP during my HSE induction in 2017 and I decided to look further on what they are up to while I started following WEP on all her social media platforms as well as a subscription for newsletter or updates as the case may be hoping for my volunteering opportunity to be actualised. After few months, I read a tweet from WEP handle on Twitter and Facebook about an upcoming volunteer and mentorship program which I quickly applied for as it was an opportunity I had long waited for. I was lucky to be among the few mentees that were shortlisted.
The WEP mentorship program has helped me build my self-confidence and taught me the need to take action even if starting as a lone voice, it has helped me understand that volunteering entails basic fundamental skills and knowledge that needed to be critically explored before applying as a volunteer and what it entails to be a team leader.
I used to believe the national budget passage does not have any significant effect on me but, now, I know that the comprehensive knowledge of the budget is significant to any developmental project to be embarked on. Now I can write a detailed project proposal as well as apply as a knowledgeable volunteer.
One thing I like specially about the WEP Volunteer and Mentorship program is the unique approach of mentoring which was well detailed with participants interactive sessions and practicable examples. The experience has widened my horizon which I found time worthy.
I have started recommending WEP Volunteer and Mentorship program to family and friends as the impact of the program has reflected positively in my relationship with people and the environment.
Towards the end of the mentorship program, my employment with the federal civil service commission was reinstated and I have been performing on the job beyond expectation, also, I have been recently contacted by a national government organization on climate change to be part of their volunteers team. All these was made possible by WEP volunteer and mentorship training which was made available to us at no cost.
My appreciation goes to the founder of WEP, the brain behind the mentorship concept, the facilitators, all staff of WEP, greater heights by God's grace.  Thank you WEP, I will always make you proud." Abiodun Fatima Animashaun.
"My name is Doom Torhee. I joined the WEP volunteer training in the 10th month in 2018, but I must say it has been a great journey. I gained a lot on how to use the TOC approach in project design which I am applying in designing my campaign against child abuse in 2019.
 In the course of my training program, I was given the opportunity by WEP to attend the Protection of Civilian (POC) training course, organized by the Nigerian Army in Jaji. This course has exposed me to the UN guidelines on mission projects and the importance of protecting the rights of human beings, who are the core components of every project we embark on.
 I would like to use this opportunity to appreciate the leadership and staff of WEP for this great initiative and for giving their time and resources to empower volunteers especially women and youths in Nigeria. I hope this effort will grow and we will make you proud."  
"WEP made my 2018 very meaningful in no small measure.
 My dream of pursuing a career in the development /humanitarian sector got rejuvenated at WEP. 
 The volunteer/mentoring programme has indeed equipped me with more confidence, the resolve to make a difference.
I met and made new friends. Learnt new skills and can now take on more developmental challenges.
 I can now initiate a community development project from start to finish with monitoring and evaluation. The fun aspect can't be forgotten.
 Thank you WEP, this knowledge will go a long way."
In 2018 when the programme had started barely 3 months, we were still at the introductory stage, that participants started pouring in testimonies about how their eyes had been opened to things new practices and knowledge. The screenshots of WhatsApp discussions below explain more:
The volunteers will soon unveil the community development projects they have conceived. We at WEP wish all of you well as you go out there to become ambassadors of community development.