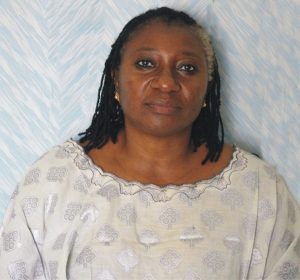 Dr. Priscilla Achakpa holds a Postgraduate Diploma in Management and Business Administration from Abubakar Tafawa Balewa University Bauchi, Post Graduate Diploma in Land Management and Informal Settlement Regularisation from Institute for Housing and Urban Development (IHS) the Netherlands, Higher National Diploma in Management and Business Administration from Kaduna Polytechnic, M.SC Development Studies from Benue State University and also a doctorate degree.
She has vast experience in, banking, Ecclesia Labour Movement and has worked with organisations such as Savannah Bank where she was Head of Operations and also as a consultant with the Catholic Ecclesiastical Province of Abuja Office of Health and Justice Development and Peace Commission (JDPC), to mention a few. Her interests are reading, travelling, research, listening to music and making friends. She has a beautiful daughter.
A BIG WELCOME TO THIS YEAR
This is to welcome all our readers into the year and praying that we will be of better service to you all. We however wish to acknowledge all those that took their time to give us feedback especially on how our website should look like in terms of contents and design and do sincerely appreciate your inputs and shall strive to improve in the management of the site even as your valuable contributions and comments would still be greatly appreciated.
One of the most important lessons we have learned in the course of our work is that the consideration and inclusion of gender issues in environmental management and poverty reduction activities is crucial if development programs are to be relevant and sustainable and in this regard WEP has designed its programmes in such a way that gender are issues are at the core and have come up with the fact that gender issues vary according to geographic locations, level of economic development, social and cultural norms, level of education and political climate. In all of the aforementioned, the entry points to addressing gender issues are quite different and WEP has been mindful of these facts and have tried at all times by carrying out an appreciative inquiry, addressing the needs of the people even before projects are designed using participatory approaches.
The most urgent issues of our time Climate Change is not gender neutral. Diversification, droughts, floods, weather changes, hurricanes and heat waves are affecting populations in nearly every region, and women and youths are the most vulnerable to the impacts. It is worthy of mention that natural disasters and environmental changes amplify existing inequalities, and gender inequality is among the most pervasive forms of inequality. Women's historic disadvantages – their restricted access to resources and information and their limited power in decision-making – make them more susceptible to the risks of extreme weather events. It is unfortunate that Climate Change impact on the vulnerable population(women) also reinforces traditional gender roles when times of crisis force women to go the extra mile to locate and provide life-sustaining natural resources.